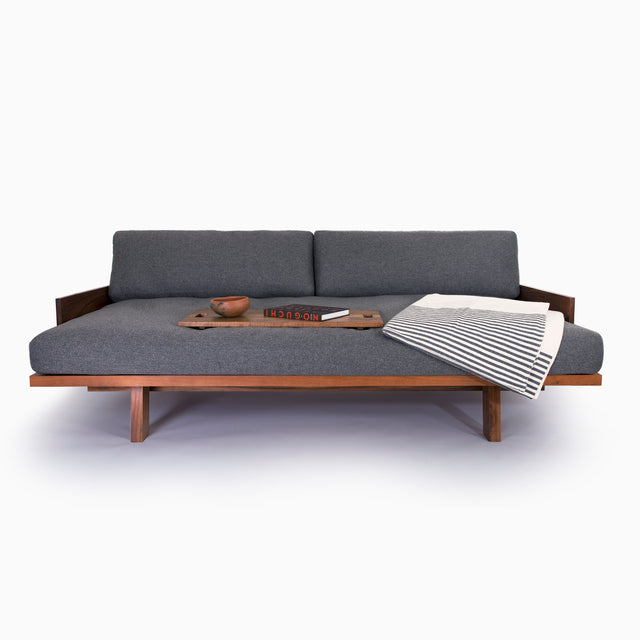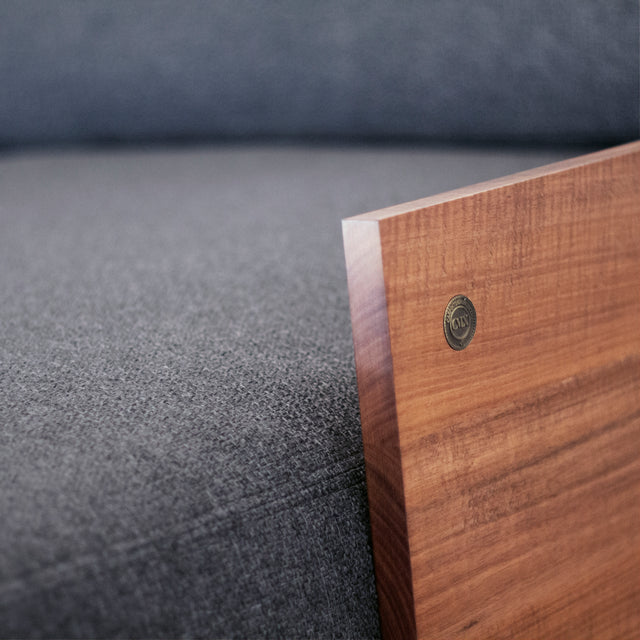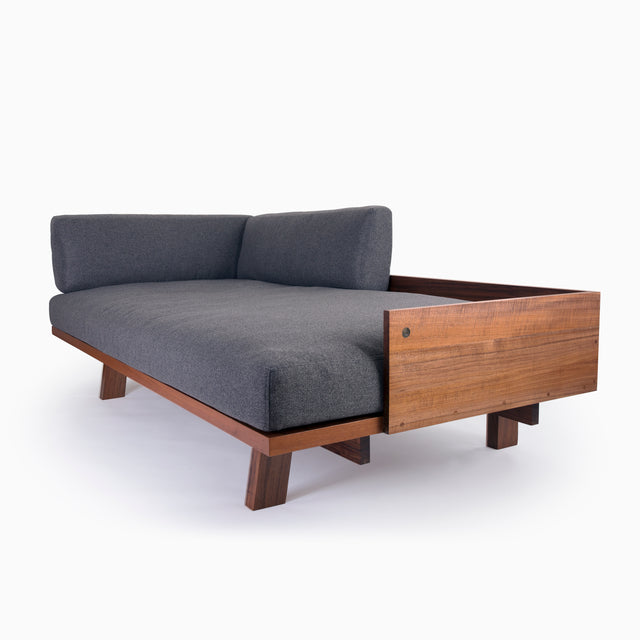 An outstanding cozy sofa/daybed specially designed to provide maximum versatility and comfort to the ritual of relaxation, thanks to its wide dimensions and its mobile cushions it can be adapted according to your needs and mood; from a sofa to a chaise longue, or a bed.
Entea is composed of a wooden base with simple lines surrounded by three solid wood lateral panels that contain the seat mattress and gives support to the cushions. This piece will be the new icon in your space.
Details
Materials and techniques:
Cherry, Tzalam or Walnut wood
Cloth or Leather
Lead time:
It will take 12 weeks to make this piece
Download:
Tear sheet
Code SKU: 
Cherry: CMX-SEA-ENTE-CH-CL-255 / CMX-SEA-ENTE-CH-LT-255
Tzalam: CMX-SEA-ENTE-TZ-CL-255 / CMX-SEA-ENTE-TZ-LT-255
Walnut: CMX-SEA-ENTE-WA-CL-255 / CMX-SEA-ENTE-WA-LT-255
Ships worldwide from: Mexico City
Ships as: Freight
Dimensions
| | | | |
| --- | --- | --- | --- |
| Widht | Depth | Height | Weight |
| 255 cm | 115 cm | 85 cm | 125 kg |
| 88.58 Inch | 45.28 Inch | 33.46 Inch | 275.58 Lb |
Contact for pricing
All our items are customizable to your requirements.
For a special quotation please email us at info@carpinteriamexico.com with your desired product(s) and shipping address.
Are you a trade customer? Learn about CMX professionals