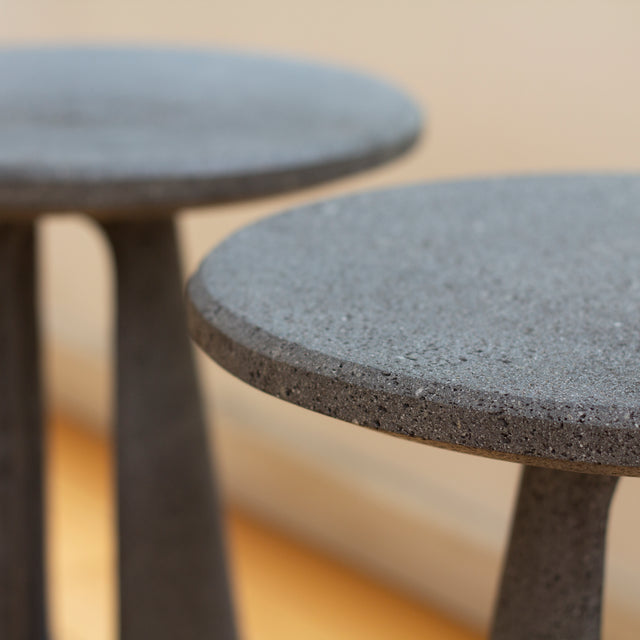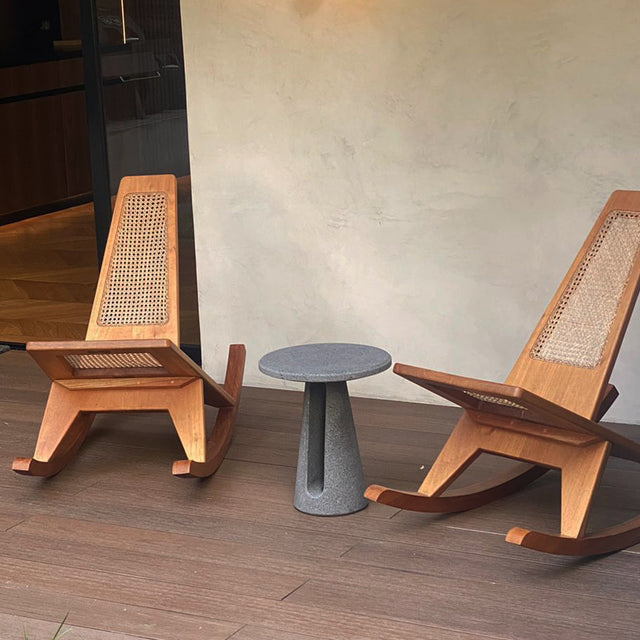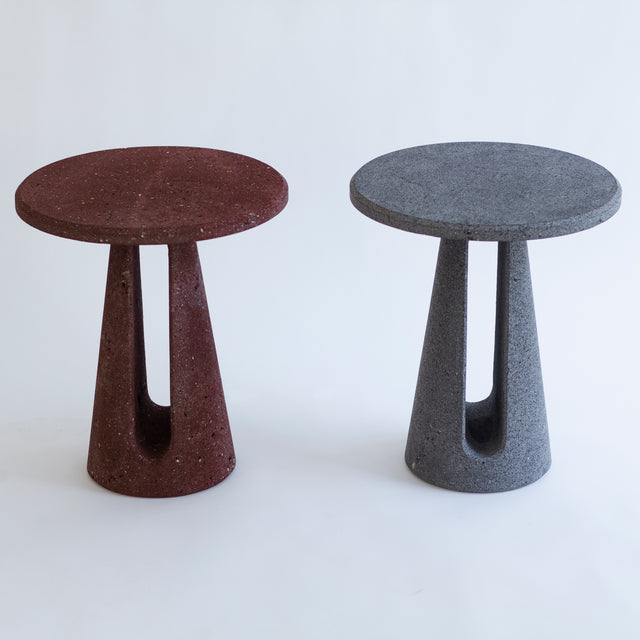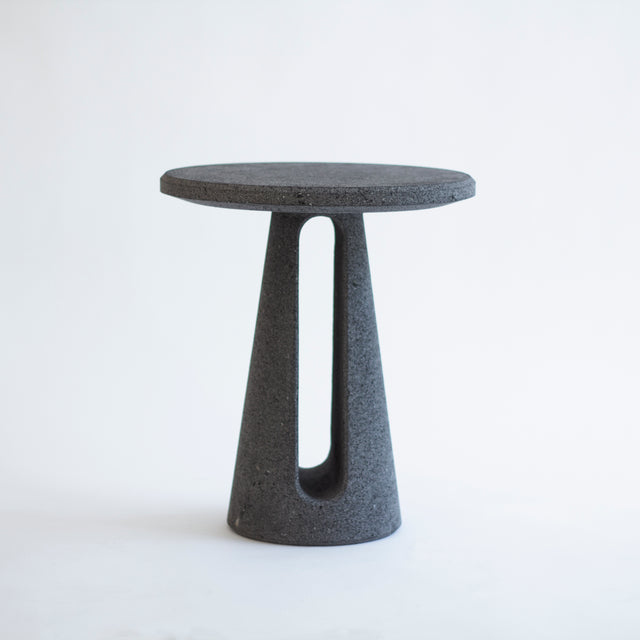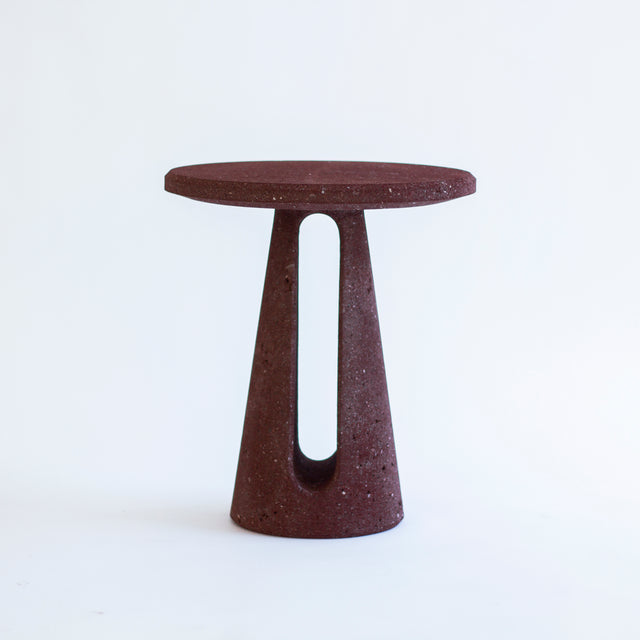 Introducing our striking side table that beautifully combines the strength of volcanic stone with its light and airy design. This captivating stone monolith showcases a harmonious fusion of contrasting elements, creating a visually captivating piece. With its substantial size and sturdy construction, this side table effortlessly complements both indoor and outdoor spaces, adding a touch of natural beauty wherever it is placed.
Crafted meticulously from volcanic stone, this side table celebrates the raw power and resilience found in nature's remarkable formations.
Despite its robust nature, the design of this side table embodies a sense of modernity and simplicity. Its clean lines and minimalist form gracefully balance the solid strength of the volcanic stone, resulting in a seamless union of strength and delicacy.
The versatility of this side table is a testament to its size and durability. Whether adorning a living room, bedroom, patio, or garden, it effortlessly adapts to its surroundings, enhancing the overall aesthetic. Its sturdy construction ensures it can withstand various environmental conditions, making it a reliable choice for both indoor and outdoor use.
Details
Materials and techniques:
Lava stone - Recinto (Polished mate)

Lead time:
It will take 8 weeks to make this piece
Download:
Tear sheet
Code SKU: CMX-STA-STRI-LR-35
Ships worldwide from: Mexico City
Ships as: Freight
Dimensions
| | | | |
| --- | --- | --- | --- |
| Widht | Depth | Height | Weight |
| 35 cm | 35 cm | 45 cm | 25 kg |
| 13.78 Inch | 13.78 Inch | 2.53 Inch | 55.12 Lb |
Contact for pricing
All our items are customizable to your requirements.
For a special quotation please email us at info@carpinteriamexico.com with your desired product(s) and shipping address.
Are you a trade customer? Learn about CMX professionals